Breathe Freely Campaign - Manufacturing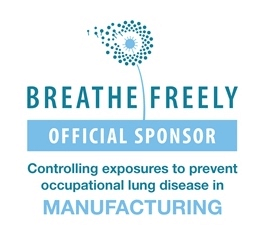 SKC is known as a leading manufacturer of air sample pumps and media for the occupational hygiene and health and safety markets. With over 50 years of experience in the design, development, and manufacture of quality air sampling equipment, we offer product support that is second to none. Our website www.skcltd.com is packed with free guidance and downloads, and our Technical Customer Support Team is always available.
Our UK office works closely with the BOHS and we are pleased to once again support the Breathe Freely initiative.
Free Breakfast Roadshows
These breakfast events are free to attend and include:
Presentations from key speakers and leaders in occupational hygiene and the manufacturing industry
Review of the Breathe Freely in Manufacturing campaign to date, the tools and resources offered
Examples and case studies of measures taken to control exposures to prevent occupational lung disease in manufacturing
Don't miss out on these free-to-attend events. If you are working in the manufacturing industry, these events will help to improve your understanding of respiratory health protection for workers in manufacturing, with a key focus on welding.
All events will run from 08:30 – 12:00 and breakfast will be provided.
Please check back on the BOHS website for dates and locations.
To Register via the BOHS website:
Please fill in their form here.
You will be sent directions and any further information one week before the event you register for. Please spread the word and let colleagues know about these events.
The Breathe Freely in Manufacturing Campaign brochure is available to download: