DataTrac® Pro Software for Bluetooth® Connected Pumps
DataTrac® Pro for Bluetooth Connected Pumps provides pump and data management from your PC/laptop. Up to 5 Pocket Pump TOUCH or AirChek CONNECT sample pumps can be simultaneously connected to your PC/laptop and DataTrac®Pro using the USB Bluetooth® adaptor.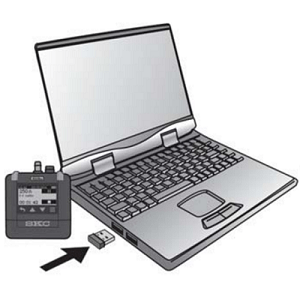 DataTrac® Pro software is only available by download (approximately 7Mb). Display preferences for units of temperature (°C or °F) and pressure (inHg or kPa) can be selected by the user, and the user can optionally set the STP (Standard Temperature and Pressure) for volume conversion.
The software is easy to use - it has only 4 tabs, detailed below: